Visitors
---
Visiting Us?
We want to ensure your time traveling is as enjoyable and relaxing as possible.
We're here to help with relevant information on:
KOSHER RESTAURANTS & GROCERY
---
Our davening schedule is located on the right side of this page. Please call the Shul office during business hours to let us know that you will be joining us and get more information about minyanim locations and security and health policy: 404-633-0551.
---
Shabbat Hospitality:
For Shabbat home hospitality within walking distance of the Shul, please email us at Shabbat@bayt.ca. For a Shabbat meal with one of our families, meet our Shabbos Hospitality Representative in front of the Bimah after Shabbat morning services.
---
Eruv:
The area surrounding BAYT is fully within the Toronto Eruv. If you any questions, please visit www.torontoeruv.org or please call 416-350-2879.
---
Women's Mikvah:
To make an appointment click here
---
Today's Calendar
Earliest Tallis / Tefillin

: 4:42am
Shacharis

: 6:45am
Shacharis

: 8:00am
Chinnuch Minyan

: 8:30am
Shacharis

: 9:00am
Latest Time for Shema

: 9:28am
Latest Time For Tefillah

: 10:43am
Mincha

: 2:00pm
Plag Mincha/Maariv

: 7:05pm
Mincha/Maariv

: 8:40pm
Maariv

: 9:30pm
---
Nearby Hotel
The closest hotel to the Bayt is the Liberty Suites Hotel, located at 7191 Yonge St #1201, Thornhill, ON L3T 0C7. To book a night at the Liberty Suites Hotel call (905) 604-9400
---
Kosher Consumers: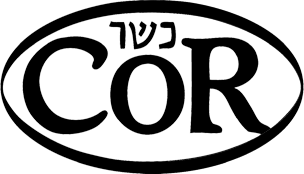 The Kashrus agency in Toronto is the "COR". Their website offers a list of kosher restaurants throughout the city. If you want to see the whole list please click here.
Kosher Restaurants in Bayt area

---
Ba-Li-Laffa
7117 Bathurst St #110, Thornhill, Ontario, Canada, L4J 2J6
Glatt, Meat, Pas Yisroel, Restaurants/Cafes/Take-Out
---
Cafe Sheli
7700 Bathurst St., Unit 15, Thornhill, Ontario, Canada, L4J 7Y3
Baked goods, Casual, Cholov Yisroel, Dairy, Parking, Pas Yisroel, Restaurants/Cafes/Take-Out
---
Centro Cafe Inc
1 Promenade Circle Unit M115, Thornhill, Ontario, Canada, L4J 4P8
Cholov Yisroel, Dairy, Restaurants/Cafes/Take-Out
---
D-Lites Inc
441 Clark Ave West Unit 4, Toronto, Ontario, Canada, L4J 6W7
Casual, Cholov Yisroel, Dairy, Parking, Pas Yisroel, Restaurants/Cafes/Take-Out
---
Golden Chopsticks
441 Clark Avenue West, Unit 15, Thornhill, Ontario, Canada, L4J 6W7
Casual, Meat, Parking, Pas Yisroel, Restaurants/Cafes/Take-Out
---
Kosher Sushi
7241 Bathurst St, Unit 4A , Thornhill, Ontario, Canada, L4J 3W1
Restaurants/Cafes/Take-Out
---
La Briut Kosher Catering and Takeout
9225 Bathurst St., Richmond Hill, ON, Canada, L4C 6C2
Bulk food, Caterers/Take-Out, Catering services, Delivery, Restaurants/Cafes/Take-Out
---
My Zaidy's Pizza - Clark
441 Clark Ave W., Unit 11, Thornhill, Ontario, Canada, L4J 6W8
Cholov Yisroel, Dairy, Pas Yisroel, Restaurants/Cafes/Take-Out
---
Sheli's
7241 Bathurst Street, Unit #6, Thornhill, Ontario, Canada, L4J 3W1
---
Thornhill Kosher Pizza
7241 Bathurst St, Thornhill, Ontario, Canada, L4J 3W1
Casual, Cholov Yisroel, Dairy, Pas Yisroel, Restaurants/Cafes/Take-Out
---
Tov-Li Pizza & Falafel South
3523 Bathurst St, Toronto, Ontario, Canada, M6A 2C7
Casual, Cholov Yisroel, Dairy, Pas Yisroel, Restaurants/Cafes/Take-Out
---
Grocery Stores with Kosher Selection in the area

---
Sobeys
441 Clark Avenue West, Thornhill, Ontario, Canada, L4J 6W7
Baked goods, Bakery, Butchers/Deli foods, Cakes, Fresh Fish, Fresh fish, Glatt, Grocery, Prepared food, Salads, Whole grain baked goods
---
Antony No Frills
1054 Centre st., Vaughan, Ontario L4j 3m8
(866) 987-6453
---
Fresco Steels & Bathurst
800 Steeles Ave W, Thornhill, ON L4J 7L2
---
Sun, May 28 2023
8 Sivan 5783
Today's Calendar
Earliest Tallis / Tefillin

: 4:42am
Shacharis

: 6:45am
Shacharis

: 8:00am
Chinnuch Minyan

: 8:30am
Shacharis

: 9:00am
Latest Time for Shema

: 9:28am
Latest Time For Tefillah

: 10:43am
Mincha

: 2:00pm
Plag Mincha/Maariv

: 7:05pm
Mincha/Maariv

: 8:40pm
Maariv

: 9:30pm
---
Friday Night
Plag Mincha/Maariv

: 7:10pm
Earliest Candle Lighting

: 7:19pm
Candle Lighting

: 8:35pm
Mincha/Maariv

: 8:45pm
Shabbos Day
Hashkama

: 7:30am
Chabura Minyan

: 8:30am
Bais Midrash Minyan

: 8:45am
Shacharis (Main)

: 9:00am
Chinnuch Minyan

: 9:15am
Teen Minyan

: 9:15am
Chinnuch Minyan

: 9:15am
Latest Time for Shema

: 9:26am
Latest Time For Tefillah

: 10:42am
Daf Yomi

: 7:15pm
Shiur Bi Ivrit

: 7:15pm
Pirkei Avos

: 8:00pm
Mincha

: 8:30pm
Havdalah

: 9:40pm
This week's Torah portion is

Parshas Nasso
Candle Lighting
Havdalah
Motzei Shabbos, Jun 3, 9:40pm
Shabbos Mevarchim
View Calendar
Zmanim
Alos Hashachar
4:29am
Earliest Tallis
4:41am
Haneitz (Sunrise)
5:38am
Latest Shema
9:26am
Zman Tefillah
10:43am
Chatzos (Midday)
1:15pm
Mincha Gedolah
1:53pm
Mincha Ketanah
5:42pm
Plag HaMincha
7:17pm
Shkiah (Sunset)
8:52pm
Tzais Hakochavim
9:34pm
More >>
Sun, May 28 2023 8 Sivan 5783