Beth Avraham Yoseph of Toronto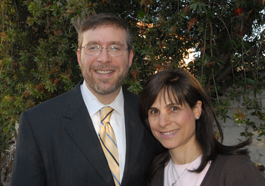 !ברוכים הבאים
Welcome to the virtual home of the Beth Avraham Yoseph of Toronto, commonly referred to as the BAYT!
BAYT means "home" in Hebrew, and when you come to the BAYT, you truly are coming home. We are an integral part of the Thornhill Jewish community, providing a warm and traditional synagogue and community centre for all. As the Rav, it's my honour to personally welcome you, not just to this website, but into our community.
Please continue reading here.
Beth Avraham Yoseph of Toronto Congregation
The Joseph and Faye Tanenbaum Synagogue Centre
613 Clark Avenue West, Thornhill, Ontario L4J 5V3
Visiting? New to the BAYT? There is a list of Shabbos morning minyanim here.
Upcoming Programs & Events
Upcoming Youth Events:
Rabbi B Music Program
Thursday, Sep 15th 3:00p to 3:30p


Weekly music class for kids starting September 15 - December 8
More upcoming Events:
Burgers and Beer Quiz
Sunday, Sep 11th 7:30p to 10:00p


Come join YP for an end of summer BBQ, Burgers & Beer Quiz, and fun night out! Space is limited and registration will be accepted on a first come, first serve basis.

Rabbi B Music Program
Thursday, Sep 15th 3:00p to 3:30p


Weekly music class for kids starting September 15 - December 8

YU Torah Mitzion Beit Mdrash Zichron Dov of Toronto
Friday, Sep 16th (All day)


Mini Shabbaton

YU Torah Mitzion Beit Mdrash Zichron Dov of Toronto
Shabbos, Sep 17th (All day)


Mini Shabbaton

Breakfast and Learn with Kollel Ohr Yosef
Monday, Oct 10th (All day)


Rabbi Ephraim Mirvis
Friday, Nov 4th (All day)


Chief Rabbi of the United Hebrew Congregations of the Commonwealth

Rabbi Ephraim Mirvis
Shabbos, Nov 5th (All day)


Chief Rabbi of the United Hebrew Congregations of the Commonwealth

YU Torah Mitzion Beit Midrash Zichron Dov of Toronto
Sunday, Nov 6th (All day)


Legal and Medical Halacha

BAYT Medrash Program with Rabbi Daniel Korobkin
Tuesday, Nov 8th (All day)


Rabbi Baruch Taub, Rabbi Emeritus
Friday, Nov 11th (All day)

Wed, 31 August 2016 27 Av 5776