Beth Avraham Yoseph of Toronto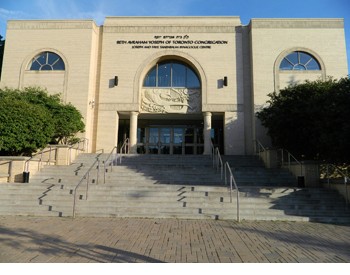 !ברוכים הבאים Welcome to the virtual home of Beth Avraham Yoseph of Toronto (BAYT), an amazing Orthodox shul in the heart of Jewish Thornhill. Under the guidance of our Rav, Rabbi Daniel Korobkin (to see his blog, click here), the BAYT offers a wide range of educational and social programs for adults, youth, and families. Our shul is home to an active Brotherhood and Sisterhood and a warm, diverse, and caring membership. We also have a full catering facility for simchas of all sizes.
From davening and shiurim to special events and simchas — you are sure to find everything you need at the BAYT. We invite you to join our thriving congregation today.
Upcoming Programs & Events
Thu, 6 March 2014 4 Adar II 5774